Engine accessories, alternator, belts, intake, throttle pedal, coil packs.
LS V8
The alternator mounts flipped around facing the engine.  There is a long 10mm bolt, that goes through a 3/4" tube and into the block.  There are several washers included to the get the alternator postioned just right due to the many crank lengths and variations in the alternators.  The other side of the alternator is connected to LH,RH thread tube with heims on it.  It connects over the side passenger side of the water pump with a 8mm bolt and spacer.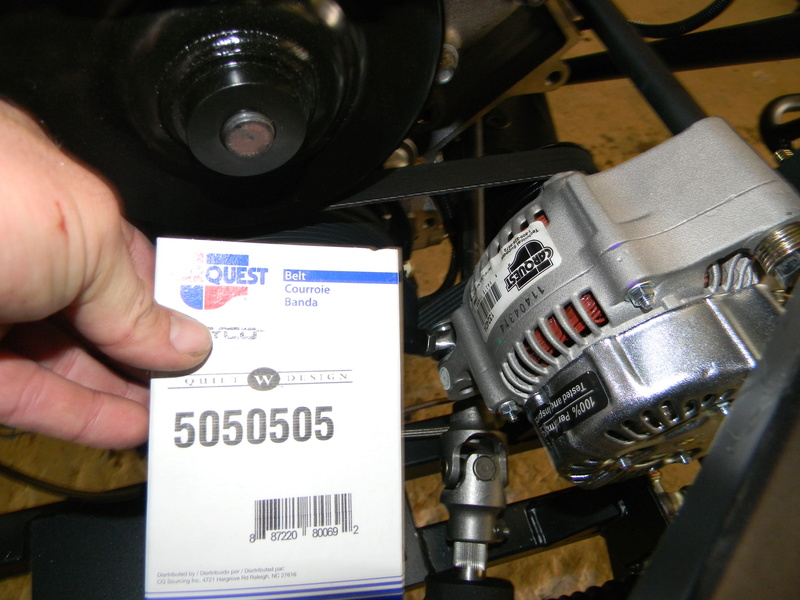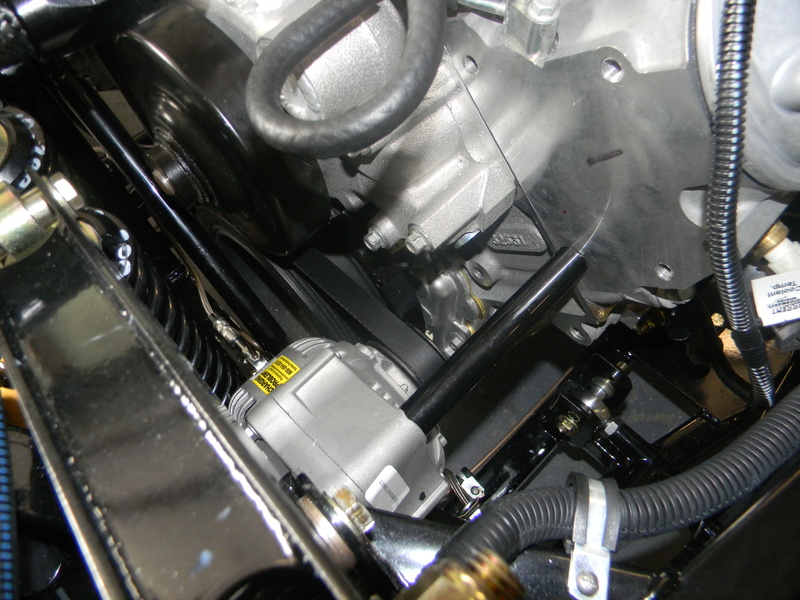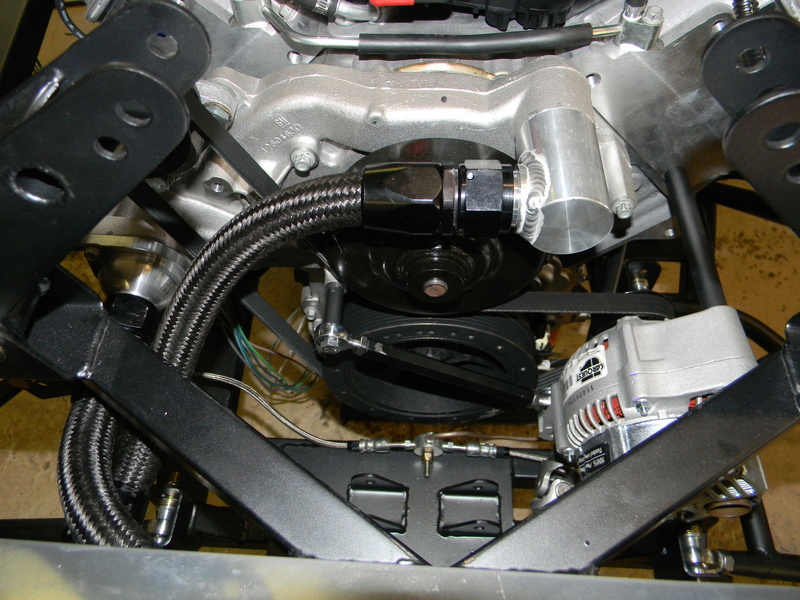 Intake plenum is a 4" 90 dregree sweep that needs the GM MAF bung welded in place.  The 90 degree tube can keep the intake inside the engine compartment or run it inside the car depending on the orientation.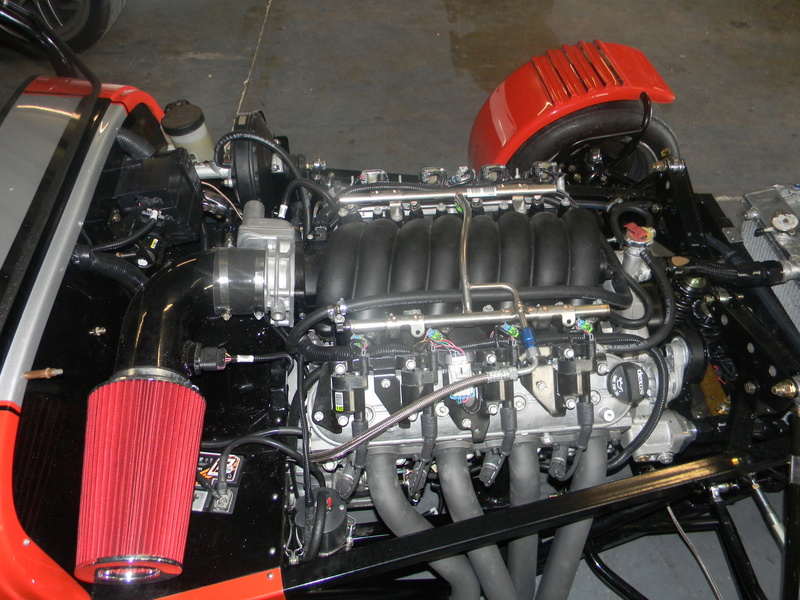 Similar topics
---
Permissions in this forum:
You
cannot
reply to topics in this forum