Gauges, follow the instructions that come with your gauges.  If they are CAN-BUS gauges you will only need to connect up the power, ground, lighting, and fuel gauge wire.  All of the information will plug into your obd2 port.
There are several ways to wire a car.  Many thing vary based on type of tail lights, type of switches, and how you want them to operate.  It is best to follow the instructions on your harness/fuse block maker.  Many of the preinstalled wires on these blocks will not be used.  
On the V8 harness many items should already to be taken car of such as Fan, fuel pump, reverse lights, start, ignition on, and alternator excite wire.
The wire going to the alternator needs to be split into 2 prongs.  You can use 1/4" spade connectors or is recommended to get a Denso style plug from a source like Amazon or Ebay.  The third blade is used to run to a charge light if so desired to install. The main post should have a heavy gauge wire running to the starter post or directly to positve terminal on battery. Some of the fuse blocks will have the wire already installed and ready to be run directly to alternator.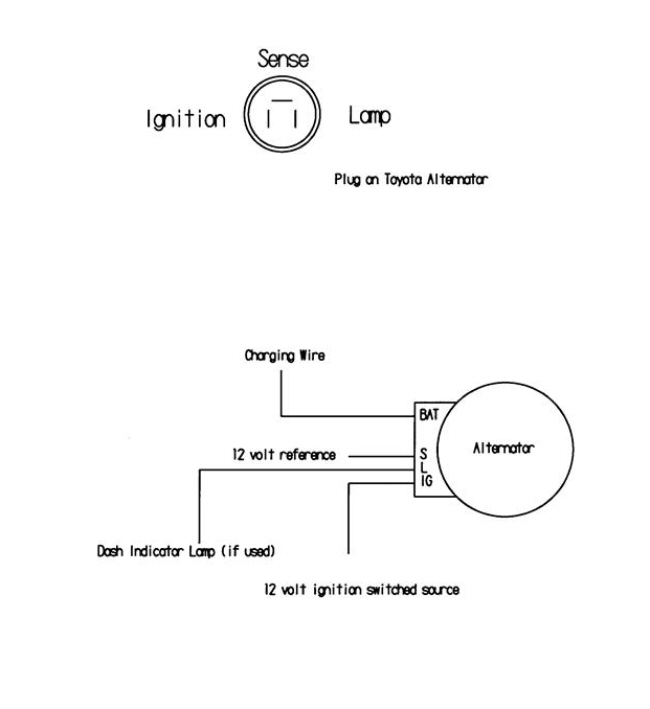 Similar topics
---
Permissions in this forum:
You
cannot
reply to topics in this forum