My engine came without a starter or mounting bolts so I had to source these separately. As usual, some amount of research is needed to find parts that will work.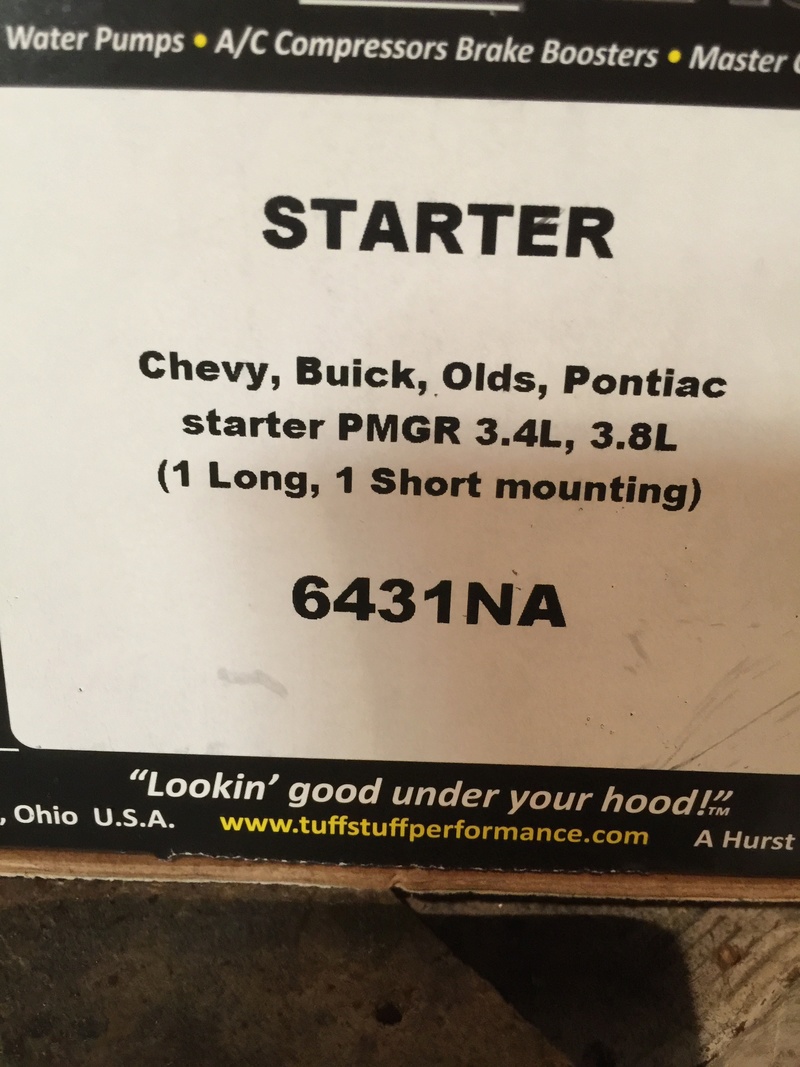 I'm using a gear reduction starter from Tuff Stuff, part number 6431NA. The kit indicated that it included shims but I found none in the box when I opened it up so I must call them and find out whether they will supply them.
Rather than try to photograph it I borrowed this image from JEGS.
I've never done a starter replacement (or fitment) on a newer engine. The last one I did was on my 77 MGB which just has plain old steel bolts and lock washers. Apparently these days you need special bolts. The bolts have a knurled section near the thread that provides an interference fit with the engine block, thus preventing the motor from loosening off in use. I measured my threads as 3/8"-16. ARP makes these 12-point stainless bolts for starters, part number 430-3508, but confusingly there are two kits in their catalog. One is the OEM bolt type and the other is for aftermarket gear reduction starters and they differ in length. That second kit would be the logical choice, but reading through TuffStuff's instructions they indicate that the OEM bolts are needed, so I took a chance on the first set. In the kit there are two bolts, one short and one long.
Starter in place and bolts tightened from underneath. The bolts are tight and there is no movement in the motor body. In hindsight I should have chased the threads on the block before installing.
Viewed from underneath the car you can see the bolt location relative to the chassis. There's room to get a socket wrench on an extension up past the frame to get at the bolts. You can also see the hole around the motor where the drive enters the bellhousing. That will need to be filled with a custom panel of some sort to keep the dirt out.
I'll shim the starter motor while the engine is out. It should be easier to access the ring gear and bendix.
-Dave

_________________
2015 Stalker Classic R/L26 in progress
2010 Triumph Bonneville T100
1977 MGB
1973 Norton Commando MkII Interstate
1966 SWB Land Rover Series 2A
1960 Hammond A100
1949 Ford 8N
Similar topics
---
Permissions in this forum:
You
cannot
reply to topics in this forum