And how to minimize it in the Stalker.

The open exhaust on Glen's car sounded quiet to me. I could even get around new england with that exhaust and not get hassled by the cops, but it was the wind buffeting hitting my one ear that really would have driven me crazy after a while and we never got to highway speeds. This is with the new Mspec design too that reduces wind buffeting.

I'm sure you guys have much more experience than myself, so wanted to open up the discussion. What helps and what doesn't? The idea of running ear plugs every time I drive the car just stinks, don't like that solution at all.

Ls1Rx7




Posts

: 5


Join date

: 2015-07-06



I hear ya. A bit annoying. For me, the following helped:
1.  add a top; keep the wind from flooding the cockpit by coming over the windscreen:  I had a canvas top made to fit the full cage.  added a layer of plastic to stiffen it. it doesn't noticeably move and is completely quiet.  
2.  like newer convertibles, cut off the low pressure zone behind the cockpit. I zip tie a piece of clear plastic (a window of sorts) between the seats.  This greatly reduced the turbulence in the cockpit since the pressure is now higher in the cockpit which reduces air movement by cutting off the exit channel for wind coming around the windscreen and in the side.
At this point, the wind and wind noise is significantly reduced, but one more obvious improvement.  
3.  deflect the wind around the cockpit.  I have not done this yet but I will be adding home made wing wings.  
all this stuff gets taken off for the track but street driving is actually quite pleasant with it in place;  I could see driving 400 miles per day quite comfortably on a road trip.
Thanks Ted,
How would you put it on the conversation scale around town vs on the highway?
Could you actually hold any sort of conversation near highway speed, and or listen to a radio if you had one?

If I can somewhat shout and have a brief convo with my passenger that's all I'm lookign for, or be able to have a radio and somewhat hear it on the highway, basically the same level of comfort as a jeep with the windows down and the top off.

It looks like from everything I've seen the large flat surface of the fender is forcing air into the cabin, which is probably why the new curved rear fenders of the Mspec are better. I even thought some fiberglass half doors to deflect that air might help but I haven't seen anyone else do it.

Ls1Rx7




Posts

: 5


Join date

: 2015-07-06



Well by the time I started thinking about a radio, conversations and creature comforts, I conceded that it is a 4 wheel motorcycle or low flying open cockpit airplane and the radio or conversation issues would be about the same as those machines.

If you're looking for a road trip set up and long hours for several days, probably the better thing to do is get a motorcycle intercom or for top dollar, avionic headsets. I tried regular I phone ear buds but the phone didn't have enough power to over come the general din of the road noise. Or you could go cheap with a race track instructor type intercom. The mic and ear piece slip under the helmet and work pretty well but that's with a Snell helmet that has some sound deadening compared to a DOT helmet; and full face is best.

Helmets (and likely headsets ) in a car are technically not legal in some states I believe. something about hearing things like sirens. I guess motorcyclists have to be exempt for the obvious reasons. But.........while cruising low volume scenic back roads, an intercom, helmets or headsets would likely not be a cop magnet as much as urban freeway cruising.

Just my thoughts.
You might be right about the old flat fenders acting like a wall for wind.  Which might be why a triangular addition ahead of the rear fender (see last photo) might have more benefit than sleeker looks or a place to store stuff.
Also here's a really deluxe wind wing set up that is more large door/window than wind wing.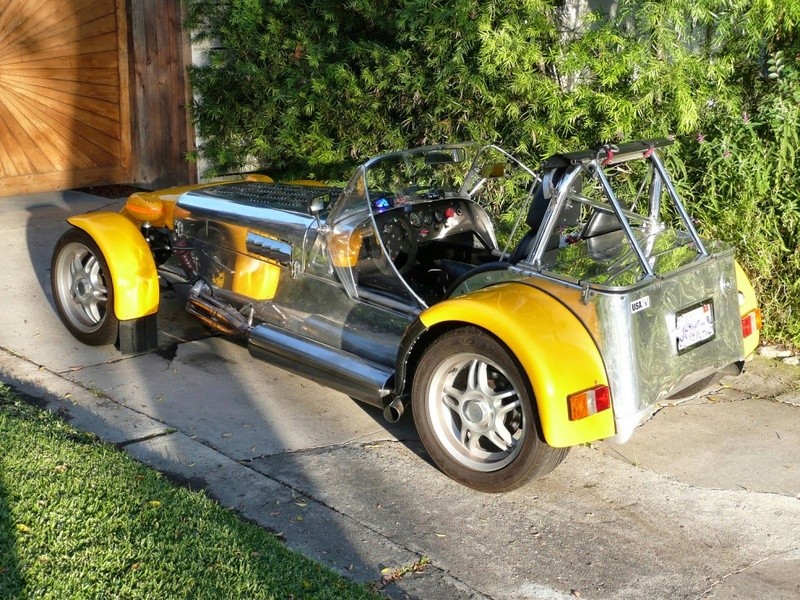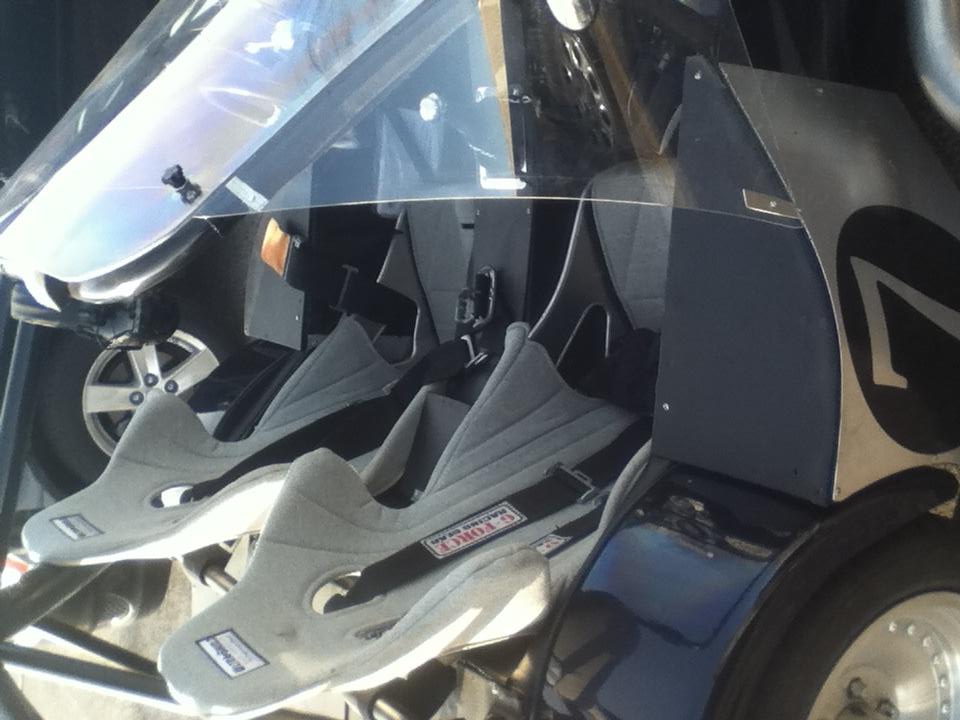 Now that I think about it, some custom made ear buds (what race car drivers use) might be adequate. I have an antique F-1 helmet that has a leather chin strap/ear coverage. That blocks some noise and might work fine, making a headset or full face helmet unnecessary.

The mic for an intercom is still a problem, since the intercom type I've used for driving instruction works well in a full face helmet but not so much with an open face.
Similar topics
---
Permissions in this forum:
You
cannot
reply to topics in this forum